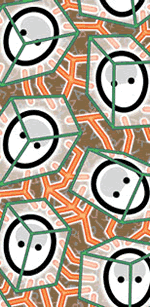 do not come to us looking for a job - we no longer employ.
however, if you have a creative project, which is interesting and/or useful Eyeball's successor NetCells might provide you with necessary resources to complete it.
we are an Internet-based network of creative people, working in several countries, always looking for reliable and imaginative individuals. geographical location is of secondary importance - we are looking for people, especially programmers and designers, willing and able to work together by choice, not by convenience.
we can offer you collaboration, partnership, technology, accommodation and working space in London, Paris and Valencia (Spain).
there is also a possible revenue in simple referring and connecting...
suitable for anyone using a computer.